Alcohol: Kasser vodka
Volume: .750ml
PA State Price: $6.29 (+tax)
Purchased at: Wine & Spirits - Camp Horne Road Giant Eagle
This is the absolute cheapest (by price) vodka I could find. Doesn't mean it's the nastiest but it's probably pretty damn close.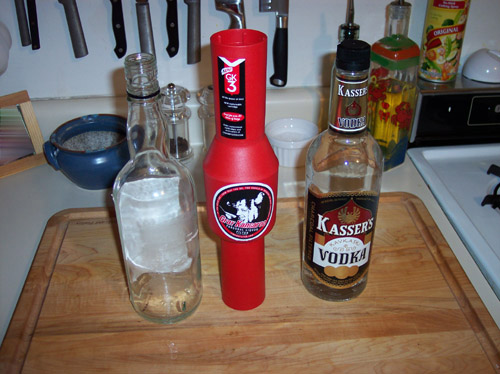 Step 1: Clean empty .750ml bottle | Gray Kangaroo | Kasser's Vodka

Step 2: pour a shot of the un GK-ified vodka and set aside.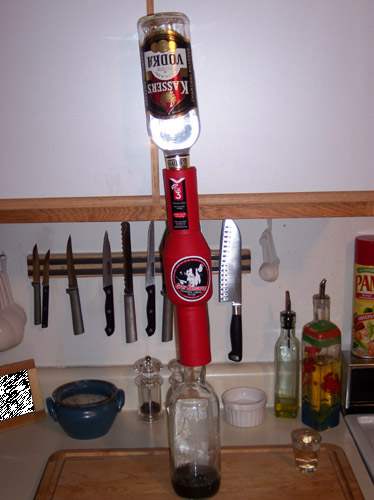 Step 3: tip and let it pour!

Step 4: Ummmmm it turned black.

Step 5: After letting it sit for a few minutes I decided to run the vodka back thru

Step 6: and again...

Not AS black but still disturbing

Step 7: and one last time!
Times filtered: 4
Taste Test: Are you fucking crazy. It turned BLACK!
Video: Click here to see a video I took of the process in action
Conclusion: After the 4th run the liquid was back to clear. An email from Gray Kangaroo explained that the GK should have been rinsed first and that the discoloration was no harm. The original vodka tasted like water. The GK vodka had much more flavor but still had a water down feel to it. I'll have to step up to the $10 bracket next.
Out of the Bottle Rating -
Gray Kangaroo Rating -
Contact us:
email us at: gin4sin [at] gmail dot com